A picture (or graphic) is worth a thousand words. We've all heard that phrase and we all know it's true, especially when it comes to your website. In this article I will show you how to create graphics for a website that will give you that professional look, even if you don't have any graphic design experience.
People love visuals
---
Having the right images and graphic design on your website can make a huge difference in how users experience you, your content, your business, or your brand. They increase your website's visual appeal, usability, professionalism, as well as the value of your brand.
Visual design also allows you to communicate ideas to your visitors by stimulating their aesthetic senses and creating an emotional response. This emotional response may allow them to feel a sense of connection to your brand and may even cause them to make a buying decision.
Images or Graphics?
---
Using images and graphics will have a huge impact on how your messages are being received.
Photos are good for your aesthetic design but you should also consider using some form of graphic to further communicate ideas and information to your visitors. By using a combination of images (visual communication) and words (verbal communication) you will be able to get your message or call-to-action across more effectively.
4 Tools to create professional images and graphics
---
There are many graphics editors out there like Adobe PhotoShop, Adobe Illustrator and Inkscape to name a few. But, if you're like me and don't have a lot of graphic design experience, they can be overwhelming (as well as pricey).
Here are my top 4 online tools for creating awesome, professional images and graphics with very little learning curve.
1. Canva
Canva is one of the best tools I have in my tool box and I use it daily for everything from creating logos to designing infographics. It's drag-and-drop feature makes it extremely easy to learn. Canva has a free version which should give you everything you need to get started designing amazing things.
Canva's paid plan is $12.95/month and, if you pay annually you'll get a discount.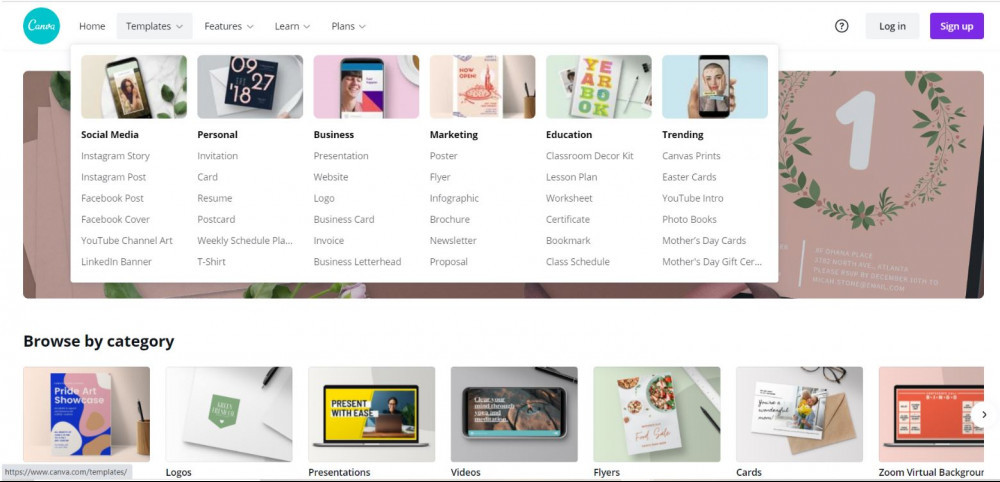 Some of the many things you can design in Canva include:
Social Media Graphics (Facebook Post, Instagram Story, YouTube Channel Art, LinkedIn Banner, etc.)
Personal Graphics (Invitations, Cards, Resume, Postcards, etc.)
Business Graphics (Logos, Presentations, Websites, Business Cards, Invoices, etc.)
Marketing Collateral (Posters, Fliers, Infographics, Brochures, Newsletters, etc.)
Educational Materials (Lesson Plans, Classroom Decor, Certificates, Class Schedule, etc.)
And a lot more
Simply create a free account in Canva, choose a template and start designing. Below is a short video of me designing a logo in Canva to show you how easy it is. They have a huge variety of templates that can be edited in the same way as shown in the video.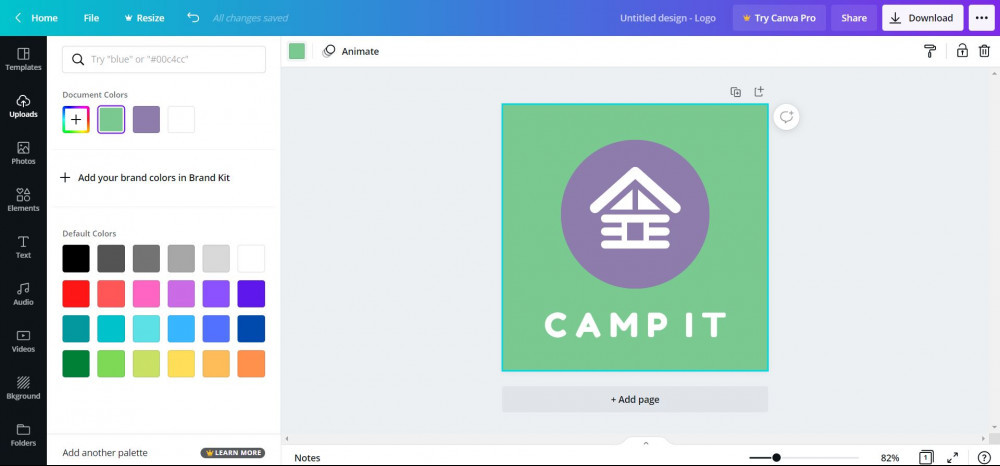 2. Stencil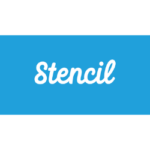 Stencil is very similar to Canva and offers many of the same features including:
Pre-made templates

Ability to upload images or use their stock of royalty-free images
Drag-and-drop images, icons, elements, and text for easy design
Access to a bunch of fonts and colors to match your brand
Ability to download your designs and use them on your website
However, Stencil's free plan is much more limited than Canva. You are only allowed 10 free images / month and their templates are only for paid plans. You can try 3 templates for free on the free plan but, if you want any more than that, you'll need to upgrade. Also, logos are only available in the paid plan.
Stencil's paid plan starts at $15/month.
3. Visme
Visme is another cool graphic design tool that bills itself as an alternative to Canva. Again, it has many of the same features as Canva and Stencil allowing you to create presentations, infographics, documents, graphs/charts, web graphics, and social graphics.
The free Visme plan is adequate for beginners and for basic use. However, you can create and save only three projects with access to basic templates. Your projects on the free plan will also have Visme branding on them and you can only download your projects as a .jpg.
For access to more features, you'll need to upgrade and their paid plans start at $12/month.
4. Ripl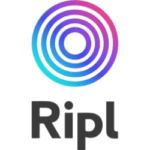 Ripl is a mobile app that lets you easily create custom animations that you can share across the multiple social media platforms. It's easy to navigate and fun to play with however, their template library and stock photos are much more limited than the other choices above.
With Ripl you can easily and quickly create short videos that can be shared on social media. They also show you statistics of each video so you can track your audience and reach.
On their free version, you'll see the Ripl watermark on your projects but it's not that obtrusive. Their paid plans start at $14.99/month with a 7-day free trial.
Try before you buy
---
I use the paid version of Canva and supplement it with the free versions of the others. The nice thing about all these products is that you can try them for free before deciding if you want to upgrade.
They all have similar features, functionality and pricing plans so it may come down to which one you find easiest to work with.
I'd love to hear which one stands out for you. Leave me a note in the comment section below. Thanks.