If you are reading this article, chances are you are looking to start a successful online business either to earn additional income or to get out of the 9-5 rat race altogether. My Affilorama review will take a look at Affilorama's promise to provide the training and tools to help you make money online. Let's take a look at how they stack up!
Affilorama – The Overview and Rankings
---
Name: Affilorama
Website URL: www.affilorama.com
Training and Tools: 3.9 out of 5.0
Support: 3.5 out of 5.0
Price: Starter Member (Free); Premium Membership ($67/month); AffiloJetpack ($997/one-time fee)
TheRVCEO.com Rating: 3.8 out of 5
What Affilorama Is and Is Not
---
Affilorama was founded in 2006 by Mark Ling and is a site that provides training and tools to help you make money online. It is focused on affiliate marketing, which is where you promote products on your website and receive a commission from the manufacturer if someone buys the product by clicking on a link from your website.
It is not a get-rich-quick scheme as it takes some time to get a site up and running and to get enough traffic that will convert into real money. It is geared towards newbies and will provide step-by-step instructions on how to build an income-producing website.
You Need To Know This First
---
It is free to get started – The starter membership is free and requires no credit card to get going.
I am a member of Affilorama – Full disclosure…and, I am also a member of Wealthy Affiliate which is another site similar to Affilorama.
The Basic Training is good – If you are new to affiliate marketing and building a business online, Affilorama will walk you through the process step-by-step. Just a warning that some of the training is a bit outdated.
Here is How it works
---
When you sign up for a free basic membership at Affilorama, they will send you an introductory email with a link to download a 32-page document that will walk you through the basics of affiliate marketing. It will also provide you with an overview of the training you will receive. The training focuses on the following process.
Choose a Niche – Decide what products you want to promote and the audience you'll promote them to.
Build Your Website – Step-by-step guide on getting a website built and putting content on it.
Get Traffic to Your Site – How to drive traffic to your website.
Getting Sales – Or commissions from products you promote.
Warning! I must admit that their website is a bit confusing when you first join because they try to up sell you on some of their premium products. But, if you follow the links in the introductory email they send you, you'll be directed to the training videos.
The Training and Tools
---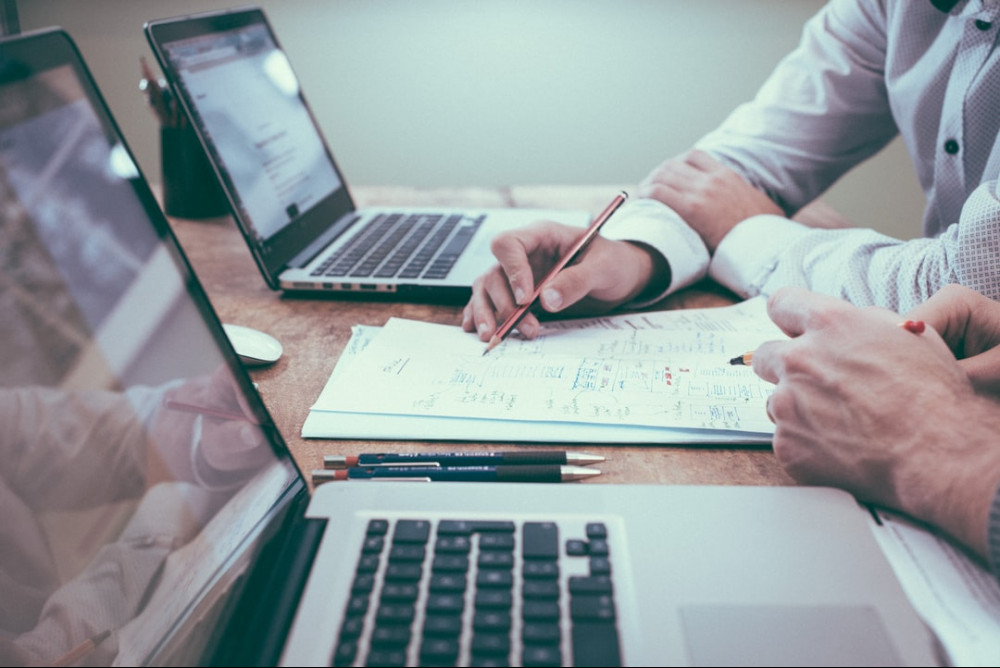 As a free member, you will get access to a host of content and training in the form of blog articles and videos. You will also have access to some online tools with basic options. The free basic membership is great if you are a newbie and want to learn from the ground up.
They also have 3 Premium Products.
AffiloBlueprint – For a $197 one-time charge and $67/month, you can have access to their Premium service which includes things like 90+ more training videos, downloadable lessons and course notes, website builder and web hosting.
AffiloTools – With prices ranging from $17 – $97/month, you can have access to a suite of premium online tools that will help you manage and track your website growth including:

Keywords and SEO (Rankings and back link analysis)
Website health
Traffic
Revenue from affiliates (ClickBank, JVZoo, Shareasale, etc)
Social media, and more

AffiloJetpack – For a whopping $997 you will have access to their "fail-proof money-making system" designed, tested, and proven to help you generate sustainable income from your affiliate websites. It's basically a website designed for you that will promote Mark Ling's products. Warning: Whenever anyone tries to sell me a "fail-proof money-making system" I usually run…fast. But, I'll talk about that in a minute.
The Community and Support
---
Affilorama has a large community of online marketers whom you can interact with in the forums. Many of the members are new (basic membership) members so you shouldn't expect a lot of help from them. To compensate, Affilorama has a team of staff who will help answer any questions you have.
I will tell you that although Affilorama's community looks big on the outside, the majority of it's members are inactive. I was just on the forum a few minutes ago and the last post was posted over a week ago. So, it's not a thriving community.
Success at Affilorama
---
While searching for success stories at Affilorama, you'll be hard-pressed to find any outside of the Affilorama website itself. I'm sure there are people who have worked hard and have become successful using the tools and training at Affilorama. But, it is a smaller community compared to its much larger competitor, Wealthy Affiliate.
Just to give you an idea of what the monthly searches look like for Affilorama compared to Wealthy Affiliate. Clearly there are a lot more people looking for information on Wealthy Affiliate.
How Much Does it cost
---
Basic Membership – Free, but it is loaded with complicated up sells ranging from $60 to $500.
Premium Membership – $67 per month which includes basic training and limited hosting.
AffiloTools – Free (with upgrades).
AffiloBlueprint – $197 one-time charge gives you access to advanced training, SEO and keyword research.
AffiloJetpack – $997 one-time charge for a website business where you will be promoting the founder's products.
Pros of Affilorama
---
Free Membership and 30 days premium trial at $1 to explore all the premium benefits. Unlike many online scams you can give it a try for free before deciding to go premium.
Full training package for building an online business and it is well-designed for all types of online business models.
Training is easy to follow.
Cons of Affilorama
---
Up sells are plentiful and can confuse the beginner.
Free membership is limited to the basics of affiliate marketing.
Premium membership and tools are expensive.
Persistent persuasion to upgrade.
The general support is from free members or a ticket to their support team which isn't very quick
Obsolete training materials.
My Overall Review and Rating. Uncut.
---
Having been a member of both Affilorama and Wealthy Affiliate, I have to admit that the Affilorama program does not offer nearly what you get at Wealthy Affiliate. It's unclear to me if anyone is finding success there. Their website is confusing and they try to up sell you right away.
They also promote their AffiloJetPack program as a "fail-proof money-making system" which, to me, just sounds scammy.
TheRVCEO.com gives Affilorama an overall rating of 3.8 out of 5!
If you have had a different experience with Affilorama please let me know in the comment section below.