In this post I will take a look at 4 of the top hosting companies out there and tell you which one I think is the best hosting service for WordPress. As you know, a website is essential for every small business owner, whether you're an affiliate marketer, freedom lifestyle blogger, or operating a brick and mortar business. But, in order to get your website up on to the internet, you will need a web hosting service. There are a ton of web hosting companies out there and even more experts writing reviews and giving their opinion as to which is the best. But, I am going to break through all of that noise and focus on which one are the best for WordPress websites.
What is Web Hosting
---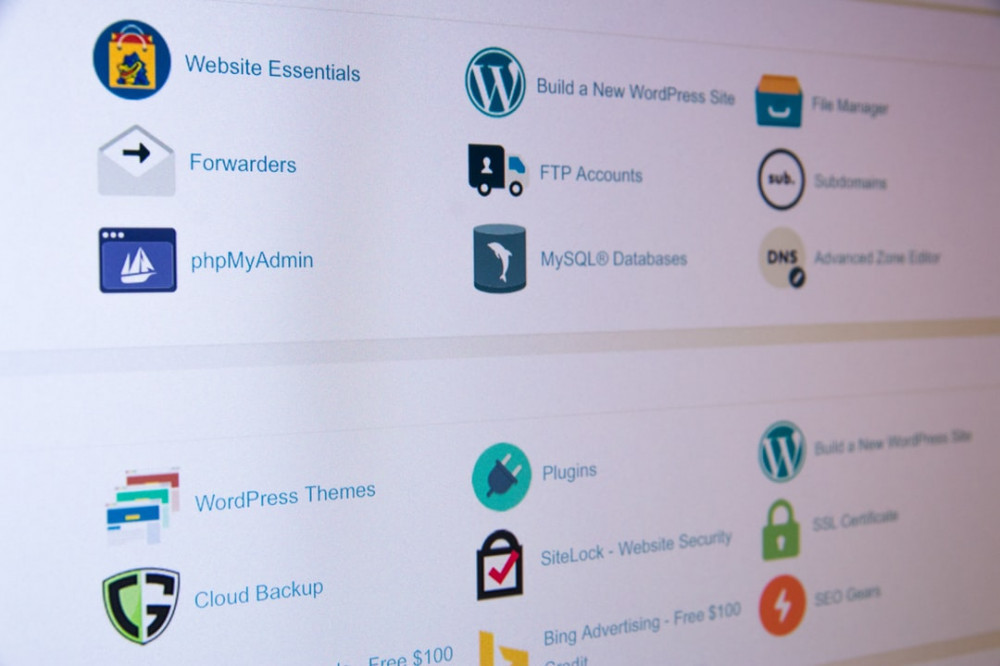 First, let's talk about what web hosting is. Web hosting is a service that allows people or organizations to post a website or web page onto the internet. A web host, or web hosting service provider, is a business that provides the technology and services that gets websites up on the internet. The websites are hosted or stored on special computers called servers.
When someone types your website name into their browser or finds you on a Google search, their computer will then connect to the web host's server and your web pages will be delivered to them through the browser. It's all the technical back-end stuff that keeps your website up and running.
You will need to have your own domain name but, if you don't already have one, your hosting provider will be able to help you purchase one.
The Different Types of Web Hosting
---
Shared Hosting – This is the least expensive type of web hosting. Basically, you share a server that is provided by the hosting company with other businesses or websites. It is a great option for small businesses or bloggers just getting their online presence established. Or, if you're not expecting a lot of traffic initially. The amount of bandwidth and disc space you have will be limited and you may be charged extra if you go over.
Managed WordPress Hosting – This hosting service is designed specifically to run WordPress websites. Everything about managed WordPress hosting is optimized to run WordPress sites. They offer blazing fast speeds, enhanced security, automated backups of your site, and automated updates. This means that your website will be continuously monitored to make sure you're running the most updated and secure versions of everything.
You will also get better support from managed WordPress hosting since they know WordPress and can usually zero in on the issue very quickly. The main drawbacks to managed WordPress hosting are the price and the fact that they only support websites that run on WordPress. However, if you are running a WordPress website, you should definitely consider the extra cost for what you get.
Dedicated Hosting – With a dedicated hosting package, you are buying a server that is dedicated to your business and that you do not share. This option is great if your website gets a lot of traffic or you are expecting it to get a lot of traffic in the near future. The main disadvantage is that it is more expensive than shared hosting.
Cloud (VPS) Hosting – There is another option you'll find at most hosting companies called VPS (Virtual Private Server) or Cloud hosting. Your hosting is provided across a network of servers instead of just one. You'll find significantly better uptimes and stronger safeguards against DDoS attacks which essentially try to overwhelm your site with traffic in an attempt to shut it down. This is great for eCommerce websites expecting a lot of traffic. It is significantly more expensive than shared hosting so, if your site doesn't yet require an upgrade, you may not want the additional expense.
What You Should Look For In A Web Hosting Service
---
If you are just getting started, I recommend that you keep it simple and start with a hosting plan that will meet your initial needs and is within your budget. You can always upgrade as your business needs change. For a small business or blogger just trying to get an online presence, a shared hosting service that will handle all the technical details of getting your website on to the internet may be all you need.
When looking for the right service for you, I would recommend you consider the following criteria to guide your decision.
Your Needs – do you expect a lot of traffic initially or will a shared hosting package work in the beginning? If you are starting an eCommerce site or an online business, you may need to consider a different option.
Server Reliability and Uptime – How reliable are the servers and will your website experience any down-time? Some hosting companies may offer a shared service at a really great price but, if customers are not able to access your website, it's not worth it.
Pricing – Many web hosting companies will offer a discount during initial sign-up but their renewal rates are considerably higher. Factor this in to your decision.
Support – What type of support can you expect if you have any issues?
Let's Review the Top Four Hosting Providers
---
1. Bluehost Managed WordPress Hosting
Pros
Bluehost has built a solid reputation over the years especially where it comes to WordPress hosting
They are the #1 recommended hosting company by WordPress.org
eCommerce features are good with multiple shopping carts available and SSL security
Most plans include unlimited disc storage, domain hosting, email addresses and bandwidth
Reliable web hosting with strong security features
You get a free domain name for a year included with your purchase
Cons
Although they have eCommerce features, they are not necessarily known for their eCommerce – but it is an economical choice
Bluehost loves to try to upsell customers so beware of that
Price
Build (the basics for starting a professional WordPress website) $19.95/month
Grow (everything you need to build an audience for your WordPress website) $29.95/month
Scale (advanced features for running an eCommerce WordPress website) $49.95/month
Support
All plans are backed by 24/7 support and money back guarantee
Their customer support has received mixed reviews
2. SiteGround Managed WordPress Hosting
Pros
SiteGround offers managed WordPress hosting
It comes with automatic updates and daily backups of your site
It is great for beginners but most will probably opt for their GoGeek package (which is only $14.99/month) and still cheap
GoGeek package with some premium upgrades like 1-Click Installer, SuperCacher, and Git pre-installed
Cons
The entry-level option is a little more limited than some competitors but the price reflects this
Price
StartUp Plan – 1 Website $6.99//month
GrowBig Plan – Unlimited Websites $9/99/month
GoGeek Plan – Unlimited Websites & 100,000 monthly visits $14.99/month
Support
SiteGround claims to have virtually no wait time on chat and phone support inquiries
3. HostGator WordPress Hosting
Pros
You get a free domain for a year with HostGator
All of these services offer tiered plans so you can pick the one that works best for your business
You can start out small and upgrade service plans as your business grows without having to change providers
Great uptime across a variety of hosting plans
Great website building tools and unlimited data transfers
Their starter plan (for one website) is pretty cheap at $5.95/month
Cons
Missing advanced features: For example, you don't get staging areas and it doesn't have a built-in server-side caching system.
Poor backups: Unless you pay for an add-on, you have access to only 1 backup.
Price
Starter Plan – 1 Website $5.95/month
Standard Plan – 2 Websites $7.95/month
Business Plan – 3 Websites $9.95/month
Support
HostGator has Unreliable support. At times, I found myself waiting over 30 minutes to be connected with the support team.
4. GoDaddy WordPress Hosting
Pros
GoDaddy has the best all-in-one hosting – if you're just starting out and need literally everything from a domain name to security, website builder, and hosting
World-renowned as being the #1 domain registrar
Very intuitive and flexible site-building tools with lots of themes
Great uptime, reliable
Solid security, bandwidth and disc space
Offers great growth flexibility allowing you to change plans to meet the needs of your growing business
Cons
No eCommerce tools – not easy if you're planning on having an online store
Can't switch between themes without losing content
Price
Basic – A great way to get started $6.99/month
Deluxe Plan – $9.99/month
Ultimate Plan – $12.99/month
eCommerce – $15.99/month
All plans include the following:
SSL Certificate for duration of hosting,
Domain ($11.99/yr value)
Business email ($23.88/yr value) – 1st year
Support
Customer service has been a big focus for GoDaddy and, since buying Media Temple, have made huge improvements
Support is available 24/7
My Top Pick
---
My number one choice for people just getting started online is GoDaddy's WordPress Hosting. The basic plan is very inexpensive and you get a lot of extras like domain, email and free SSL certificate. They are also a one-stop-shop allowing you to purchase your domain, build your website and get it hosted.
Let me know if you have any questions or comments in the comment section below. Thanks.